Nigeria 22 Reunions
Nigeria 22 trained at Boston University over the Summer of 1966 and left for Nigeria in September.  We were destined for teaching assignments – some at the university level but most at the secondary school level – and were posted to schools throughout the then Northern Region.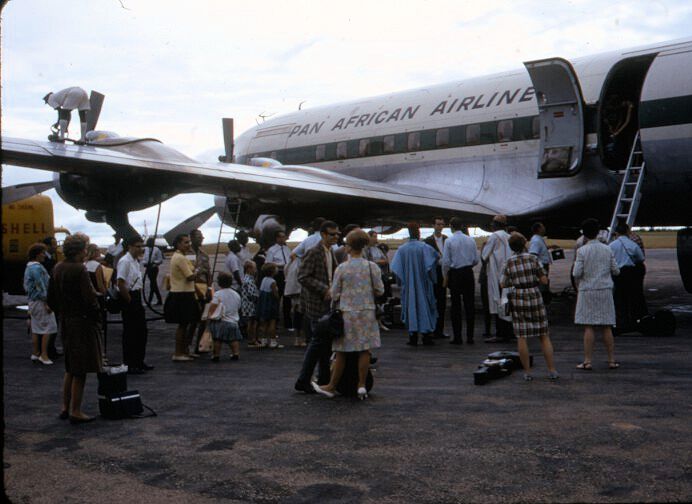 We arrived shortly before the massacres in Kano, Kaduna, Zaria and many other cities and towns in the North.  Many of us saw first hand  what the consequences could be of ethnic, economic, political, and religious differences.  In the aftermath, the trajectory of events in Nigeria propelled Biafra's 1967 declaration of independence, and the civil war to follow.  The civil war, which ended in 1970, had more than a year to go after most of us had returned to the States in 1968.
The first official reunion of Nigeria 22 members was probably a 2009 gathering in Boston, at the Dugout, a hangout that was popular during training.   Later, the annual FON meetings became a magnet for the Nigeria 22 membership, and there were often 8 to 12 members in attendance.  We are now in the Zoom era, and our first Zoom gathering was in December of 2020.  We have met monthly ever since, with as many as 20 members joining in.  Barbara Jones, Greg's wife, has joined us a couple of times, and we even had a visit from Bill Southworth, of the Peace Corps training staff at Boston University.
At the first gathering we all had a few minutes to talk about our post-Peace Corps lives.  February's meeting included a discussion of kidnappings in Northern Nigeria and the kick-off of the Peace Corps Virtual Museum. What to do with our valuable "stuff" remains a question. Barb Jones was also able to drop by. We shared books and movies, but had time for only a few stories.  To be continued.
Zoom Gathering of April 25, 2021
Group Members Joining in:
John and Debby Losse
Cindy and Joel Wingard
Mike Levine
Alan Frishman
Neal Jacobs
Chuck Kollerer
Chris Clarkson
Gail Swantko Lamont
Stuart Lewin
Frank Fox
Nat Ellis
Ruby Stout
Sam Carmalt
Dick Holmquist
Tad McArdle
Barbara Jones
Bill Southworth
Hausa Proverb
Giwa, a wani gari, zomo ne. (An elephant in another town is merely a rabbit.)